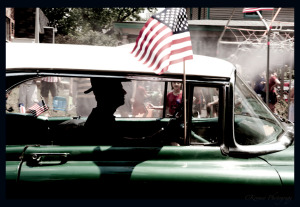 Every year there are so many great shots of the parade.  Submit yours for a chance to win the honor of the Parade Photo of the Year Award and a fabulous prize!
Rules for photo contest participation:
1) Shots must be from this year's parade!
2) You may only submit a photo you have taken.
3) Your submission of a photo grants the Parade Organizing Committee permission to use your photo for future parade promotion.
4) Photos will be judged based the following criteria: patriotism; beauty; creativity; northside-ness.
5) A fantastic prize will be awarded to the selected photo.
6) Please include your name in the photo file name.
7) The Parade Photo of the Year will be announced on Facebook at http://www.facebook.com/Northside4thOfJulyParade.
Photos must be received by July 15!
Submit your top 5 or so photos via email to be considered: NorthsideParade@gmail.com